Here is a cake topper option that I hadn't considered before. That is, until I saw these: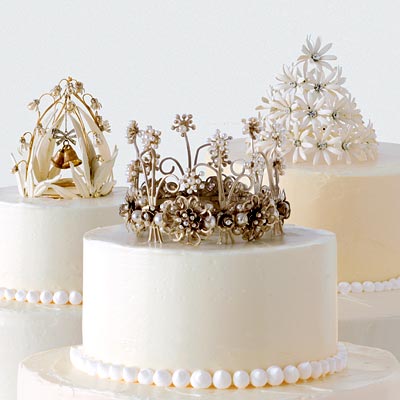 That last one is absolutely my favorite. I love how it seems both rustic and whimsical *sigh*. If I hadn't started making my cake topper (yet another DIY project..I know) I would run out and buy one right. now.
Are you having a traditional or non-tradtional cake topper?